FTS Cultural Fest
April 30 @ 2:00 pm

-

8:00 pm
Dear FTS Members,
Call For Choreographers (Volunteers)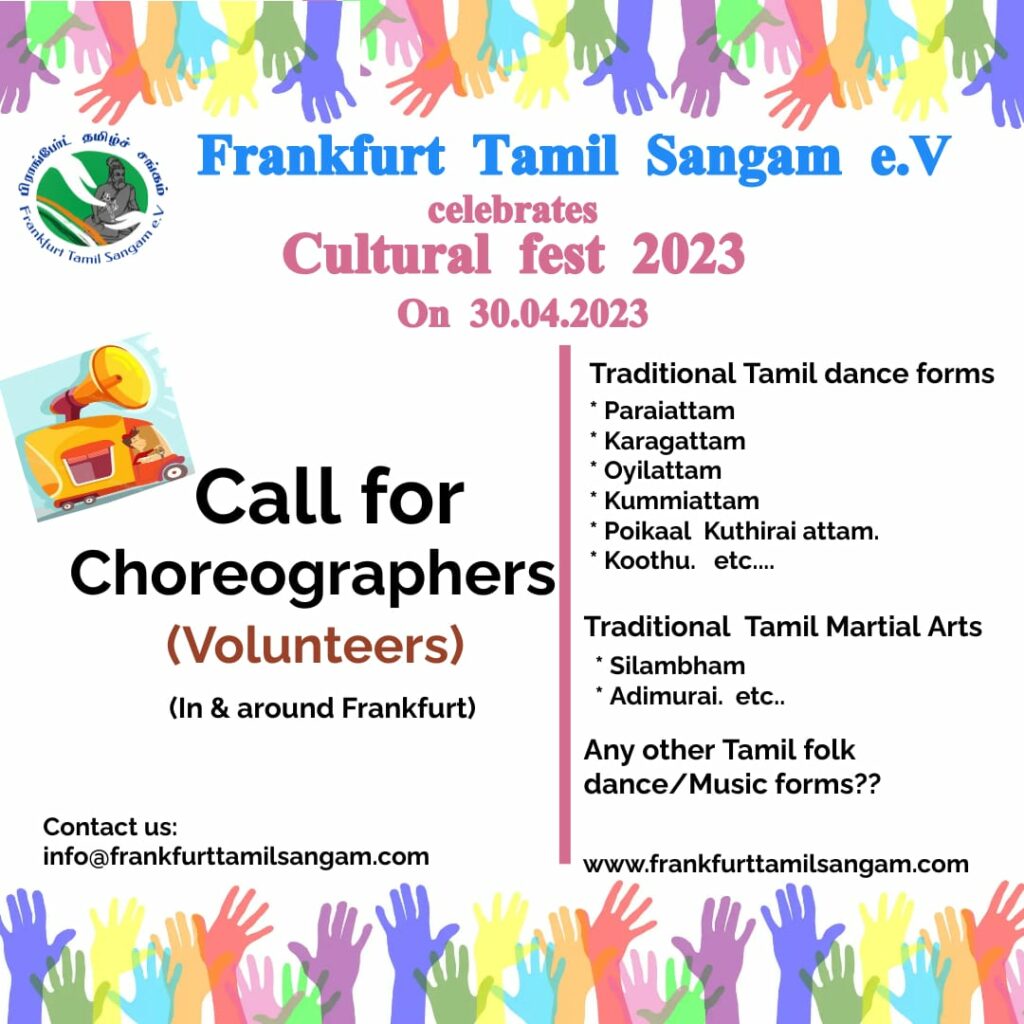 As part of our FTS Cultural Festival on 30.04.2023, Sunday and in our attempt to portray the Traditional Tamil Art Forms. We are looking for Choreographers (In & Around Frankfurt) who can volunteer in teaching / guiding for the following Art Forms.
Paraiattam (பறையாட்டம்)
Karagattam (கரகாட்டம்)
Oyilattam (ஒயிலாட்டம்)
Kummiattam (கும்மியாட்டம்)
Poikaal Kuthiraiattam (பொய்க்கால் குதிரை ஆட்டம்)
Koothu (கூத்து)
Silambam (சிலம்பம்)
Adimurai (அடிமுறை)
Any other Tamil Folk Dance, Music Forms…etc
Other Ideas and suggestions on the execution are also very much welcome. Training sessions can be conducted in a Hall in Frankfurt or Online depending on your availability.
If you are interested, Please contact us : info@frankfurttamilsangam.com
Let's Join Hands Together